School PD Requirements in Utah
What professional development requirements does a school in Utah need to meet?
Administrative Rule R277-302 requires school districts and charter schools to provide professional learning opportunities to teachers that result in educators having the opportunity to receive a minimum of 20 license renewal points annually. 
A variety of professional development trainings are required or recommended for school employees. Some are mandated by law; others are recommended as risk management practices:
This chart organizes the requirements and recommendations into a series of lists, organized by topic.
What are the Professional Development Standards in Utah?
ConnectedPD online PD courses are designed to align with the Utah Professional Learning Standards:

1. Learning Communities—professional learning occurs within learning communities
committed to continuous improvement, individual and collective responsibility, and
goal alignment.

2. Skillful Leaders—professional learning requires skillful leaders who develop capacity, advocate, and create support systems for professional learning.

3. Resources—professional learning requires prioritizing, monitoring, and coordinating
resources for educator learning to advance student learning.

4. Data—professional learning uses a variety of sources and types of student, educator,
and system data to plan, assess, and evaluate professional learning.

5. Learning Design—professional learning integrates theories, research, and models of
human learning to achieve its intended outcomes.

6. Implementation—professional learning applies research on improving practice and
sustains support for implementation of professional learning for long-term change.

7. Outcomes—professional learning aligns with performance standards for teachers
and school administrators; and performance standards for students as described in
the Utah Core Standards.

8. Technology—professional learning both incorporates the use of technology in the
design, implementation, and evaluation of high-quality professional learning practices and includes targeted professional learning on the use of technology devices to enhance the teaching and learning environment and the integration of technology in content delivery.
How do I get free clock hours for teachers in my school?
UT schools can enroll their teachers in Keeping Kids Safe, a free clock hour class. This free online PD course is a great introduction to recognizing and preventing human trafficking for educators.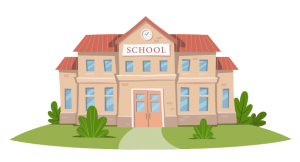 Looking for online continuing education for one educator?
Check out 100% online PD at RenewaTeachingLicense.com!

How do I contact the UT State Board of Education?
Contact the Utah State Board of of Education
250 East 500 South
Salt Lake City, Utah, 84111-3204
(801) 538-7500

Disclaimer: Please ensure the information and courses meet requirements for your school and circumstances and align with what your state Department of Education requires. The new continuing education information and school PD requirements in Utah listed on this page are current as of August 27th, 2021 to meet the best information available. State professional development  requirements and may change and it is your responsibility as a school administrator to know your state staff development requirements and the process for submission and approval of all professional and staff development hours. Professional Learning Board can not guarantee acceptance by your school, district, state Department of Education or local authority.