School PD Requirements in North Dakota
What professional development requirements does a school in North Dakota need to meet?
According to the North Dakota Century Code 15.1-07-34, each school district shall provide a minimum of eight hours of professional development on youth behavioral health to elementary, middle, and high school teachers, and administrators every two years. Each school district shall encourage ancillary and support staff to participate in the professional development. Based on the annual needs assessment of the school district, these hours must be designated from the following categories:
Trauma

Social and emotional learning, including resiliency

Understanding of the prevalence and impact of youth behavioral health wellness on family structure, education, juvenile services, law enforcement, and health care and treatment providers

Awareness of referral sources and evidence-based strategies for appropriate interventions or other evidence-based strategies to reduce risk factors for students

Current or new evidence-based behavior prevention or mitigation techniques
Each school district shall report the professional development hours to the Department of Public Instruction using the NDDPI STARS Calendar System.
How do I get free clock hours for teachers in my school?
ND schools can enroll their teachers in Keeping Kids Safe, a free clock hour class. This free online PD course is a great introduction to recognizing and preventing human trafficking for educators.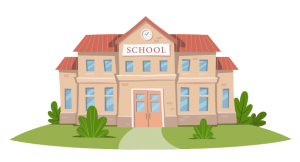 Looking for online continuing education for one educator?
Check out 100% online PD at RenewaTeachingLicense.com!

How do I contact the ND Department of Public Instruction?
Contact the North Dakota Department of Public Instruction
600 East Boulevard Ave Dept 201
Bismarck, ND 58505-0440
(701) 328-2260

Disclaimer: Please ensure the information and courses meet requirements for your school and circumstances and align with what your state Department of Education requires. The new continuing education information and school PD requirements in North Dakota listed on this page are current as of August 24th, 2021 to meet the best information available. State professional development  requirements and may change and it is your responsibility as a school administrator to know your state staff development requirements and the process for submission and approval of all professional and staff development hours. Professional Learning Board can not guarantee acceptance by your school, district, state Department of Education or local authority.