School PD Requirements in Florida
What professional development requirements does a school in Florida need to meet?
According to Florida law, K-12 teachers must take this one hour online child abuse prevention course.
Every school district in Florida is required by law to provide a high quality professional learning system for its employees. Each school district in Florida has a Professional Development Director who ensures that local professional development activities are planned and implemented effectively. Professional Development Directors can explore the ConnectedPD course catalog of online PD.
What are the Professional Learning Standards in Florida?
The current professional learning standards, adopted in 2018, consist of three elements: domains, standards, and indicators. At the highest level, the domains identify broad categories of knowledge and skills. Within each domain, the standards outline a particular professional competency or expectation, while the indicators serve as specific examples of practices or behaviors that may indicate proficiency in the standard.
There are seven standards grouped into five domains representative of stages in an improvement cycle: Foundation, Needs Assessment and Planning, Learning, Implementing and Evaluating.
ConnectedPD online PD courses are designed to align with Florida's Professional Learning Standards.
How do I get free clock hours for teachers in my school?
FL schools can enroll their teachers in Keeping Kids Safe, a free clock hour class. This free online PD course is a great introduction to recognizing and preventing human trafficking for educators.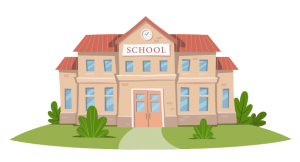 Looking for online continuing education for one educator?
Check out 100% online PD at RenewaTeachingLicense.com!

How do I contact the FL Department of Education?
Contact the Florida Department of Education
Turlington Building, Suite 1514
325 West Gaines St.
Tallahassee, Florida 32399


Disclaimer: Please ensure the information and courses meet requirements for your school and circumstances and align with what your state Department of Education requires. The new continuing education information and school PD requirements in Florida listed on this page are current as of July 7th, 2021 to meet the best information available. State professional development  requirements and may change and it is your responsibility as a school administrator to know your state staff development requirements and the process for submission and approval of all professional and staff development hours. Professional Learning Board can not guarantee acceptance by your school, district, state Department of Education or local authority.