School PD Requirements in Michigan
What professional development requirements does a school in Michigan need to meet?
Section 380.1527 of Michigan's Revised School Code requires school districts to provide five days of professional development to all teachers each year. These five days are in addition to the professional development provided to new teachers in their first three years of employment. A "day" is defined as at least six hours, for a total of 30 hours to be provided in a year. 
District "provided" means professional development offered in compliance with state law, including paying conference or workshop expenses.
What are the Michigan Quality Standards for Professional Development?
ConnectedPD online PD courses are designed to align with the Michigan Quality Standards for DPPD:
1. Relevant, on-going and job-embedded;
2. Specific to the teacher's needs;
3. Aligned to the School Improvement Plan and individual professional development
plans (as appropriate); and
4. Focused on increasing student learning.
How do I get free clock hours for teachers in my school?
MI schools can enroll their teachers in Keeping Kids Safe, a free clock hour class. This free online PD course is a great introduction to recognizing and preventing human trafficking for educators.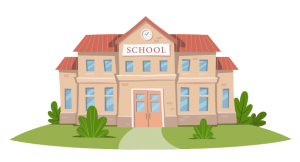 Looking for online continuing education for one educator?
Check out 100% online PD at RenewaTeachingLicense.com!

How do I contact the MI Department of Education?
Contact the Michigan Department of Education
608 W. Allegan Street
P.O. Box 30008
Lansing, MI  48909


Disclaimer: Please ensure the information and courses meet requirements for your school and circumstances and align with what your state Department of Education requires. The new continuing education information and school PD requirements in Michigan listed on this page are current as of July 12th, 2021 to meet the best information available. State professional development  requirements and may change and it is your responsibility as a school administrator to know your state staff development requirements and the process for submission and approval of all professional and staff development hours. Professional Learning Board can not guarantee acceptance by your school, district, state Department of Education or local authority.