School PD Requirements in New York
What are the Professional Learning Standards in New York?
ConnectedPD online PD courses are designed to align with New York's Professional Learning Standards:
Designing Professional Development:  Professional development design is based on data; is derived from the experience, expertise and needs of the recipients; reflects best practices in sustained job-embedded learning; and incorporates knowledge of how adults learn.
Content Knowledge and Quality Teaching:  Professional development expands educators' content knowledge and the knowledge and skills necessary to provide developmentally appropriate instructional strategies and assess student progress. 
Research-based Professional Learning:  Professional development is research-based and provides educators with opportunities to analyze, apply and engage in research.
Collaboration:  Professional development ensures that educators have the knowledge, skill and opportunity to collaborate in a respectful and trusting environment.
Diverse Learning:  Professional development ensures that educators have the knowledge and skill to meet the diverse learning needs of all students.
Student Learning Environments:  Professional development ensures that educators are able to create safe, secure, supportive, and equitable learning environments for all students.
Parent, Family and Community Engagement:  Professional development ensures that educators have the knowledge, skill, and opportunity to engage and collaborate with parents, families, and other community members as active partners in children's education.
Data-driven Professional Practice:  Professional development uses disaggregated student data and other evidence of student learning to determine professional development learning needs and priorities, to monitor student progress, and to help sustain continuous professional growth.
Technology:  Professional development promotes technological literacy and facilitates the effective use of all appropriate technology.
Evaluation:  Professional development is evaluated using multiple sources of information to assess its effectiveness in improving professional practice and student learning.
How do I get free clock hours for teachers in my school?
NY schools can enroll their teachers in Keeping Kids Safe, a free clock hour class. This free online PD course is a great introduction to recognizing and preventing human trafficking for educators.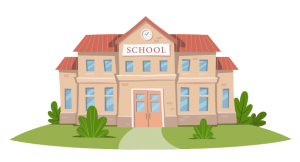 Looking for online continuing education for one educator?
Check out 100% online PD at RenewaTeachingLicense.com!

How do I contact the NY State Department of Education?
Contact the New York State Department of Education
89 Washington Avenue
Albany, NY 12234
(518) 474-3852

Disclaimer: Please ensure the information and courses meet requirements for your school and circumstances and align with what your state Department of Education requires. The new continuing education information and school PD requirements in New York listed on this page are current as of August 23rd, 2021 to meet the best information available. State professional development  requirements and may change and it is your responsibility as a school administrator to know your state staff development requirements and the process for submission and approval of all professional and staff development hours. Professional Learning Board can not guarantee acceptance by your school, district, state Department of Education or local authority.