School PD Requirements in Montana
What professional development requirements does a school in Montana need to meet?
Administrative Rules of Montana require all schools to have policies and procedures addressing bullying behavior in schools, on school buses, at school-sponsored activities, and online.
The OPI recommends that rural districts with low incidence EL populations design professional development to build the capacity of all teaching staff who will work with ELs.
The professional learning for your school should match the priorities outlined in the Comprehensive School Improvement Plan (CSIP). 
What are the Professional Learning Standards in Montana?
ConnectedPD online PD courses are designed to align with Missouri's Professional Learning Standards. Professional Learning Board is an approved OPI professional development provider.
How do I get free clock hours for teachers in my school?
MT schools can enroll their teachers in Keeping Kids Safe, a free clock hour class. This free online PD course is a great introduction to recognizing and preventing human trafficking for educators.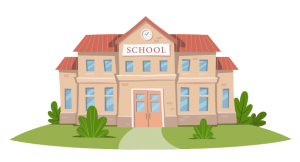 Looking for online continuing education for one educator?
Check out 100% online PD at RenewaTeachingLicense.com!

How do I contact the MT Office of Public Instruction?
Contact the Montana Office of Public Instruction
PO Box 202501
Helena, MT 59620-2501

Disclaimer: Please ensure the information and courses meet requirements for your school and circumstances and align with what your state Department of Education requires. The new continuing education information and school PD requirements in Montana listed on this page are current as of August 16th, 2021 to meet the best information available. State professional development  requirements and may change and it is your responsibility as a school administrator to know your state staff development requirements and the process for submission and approval of all professional and staff development hours. Professional Learning Board can not guarantee acceptance by your school, district, state Department of Education or local authority.