School PD Requirements in Virginia
What professional development requirements does a school in Virginia need to meet?
The Board of Education will issue guidelines for bi-annual cultural competency training by December 31, 2021.  School Boards must adopt local policies to require individuals employed by the divisions and licensed by the Board of Education to take cultural competency training once every 2 years. Qualifying staff must take the training for the first time by the start of the 2022-2023 school year. 
Under the state law, only those individuals who are both employed by a division and a licensed staff are required to take the cultural competency training; However, school divisions should carefully consider who else in their buildings would benefit from the training. Local policies can be adapted to cover additional individuals.
How do I get free clock hours for teachers in my school?
VA schools can enroll their teachers in Keeping Kids Safe, a free clock hour class. This free online PD course is a great introduction to recognizing and preventing human trafficking for educators.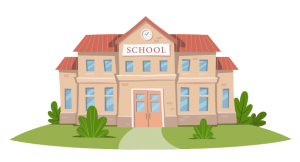 Looking for online continuing education for one educator?
Check out 100% online PD at RenewaTeachingLicense.com!
How do I contact the Virginia Department of Education?
Contact the VA Department of Education
James Monroe Building
101 N. 14th Street
Richmond, VA 23219
1-800-292-3820
Disclaimer: Please ensure the information and courses meet requirements for your school and circumstances and align with what your state Department of Education requires. The new continuing education information and school PD requirements in Virginia listed on this page are current as of July 5th, 2021 to meet the best information available. State professional development  requirements and may change and it is your responsibility as a school administrator to know your state staff development requirements and the process for submission and approval of all professional and staff development hours. Professional Learning Board can not guarantee acceptance by your school, district, state Department of Education or local authority.