Now your school system can have its own online Professional Learning Community dedicated to meeting professional development and academic goals.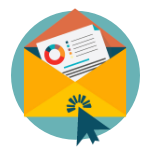 Track progress and
propel understanding
Track and record teacher PD with on-demand, online reporting whenever you need it, without having to ask.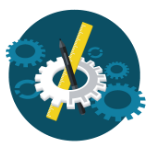 Learn from
expert educators
ConnectedPD®'s experienced educators deliver research-based strategies that can be used in both physical and online classrooms.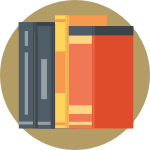 Throw cookie-cutter PD out the window 
Customize your PD program by assigning courses designed for each educator's professional learning plan.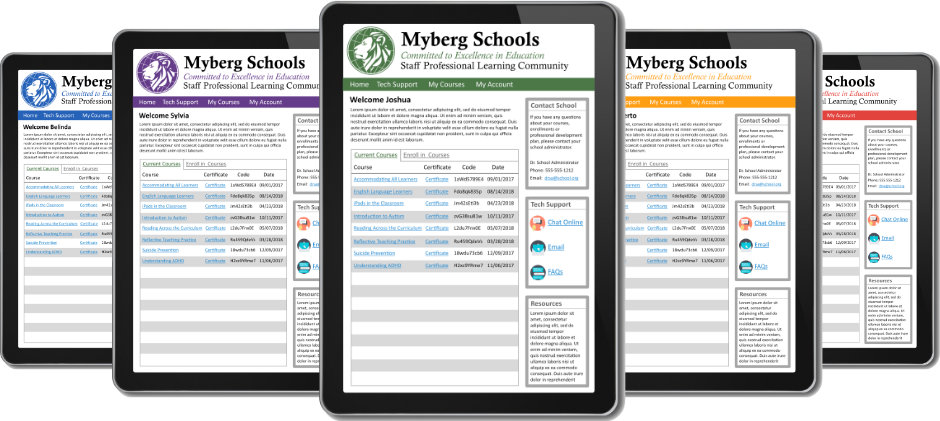 PD Tracker
With the PD Tracker, teachers can track all of their PD, including ConnectedPD® online courses, stand-alone conferences, local workshops, and school in-service. 
ADVANCED FEATURES: Elevate ConnectedPD® into a customized PLC for your school!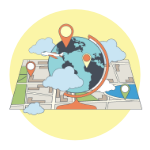 Uphold your
school culture
With ConnectedPD®, your staff gets a consistent brand experience based on their log-in credentials, from the district to the school.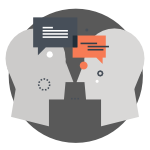 Create an online 
& hybrid PLC
ConnectedPD® makes it easier to increase teacher engagement and create convenient connection with a dedicated, online community.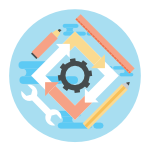 Integrate with your
current systems
PD shouldn't be another system people need to learn. Streamline and automate ConntedPD® with your current technology and automate enrollments, logins, and reporting.